If you know Brandywine Technology, you know our high-touch approach to business. "We take it personally" is our tag line, but it is much more than that. It's how we consciously choose to interact with our customers and employees day in and day out. There is simply no substitute for really knowing your audience. And this takes time, effort, diligence, and patience.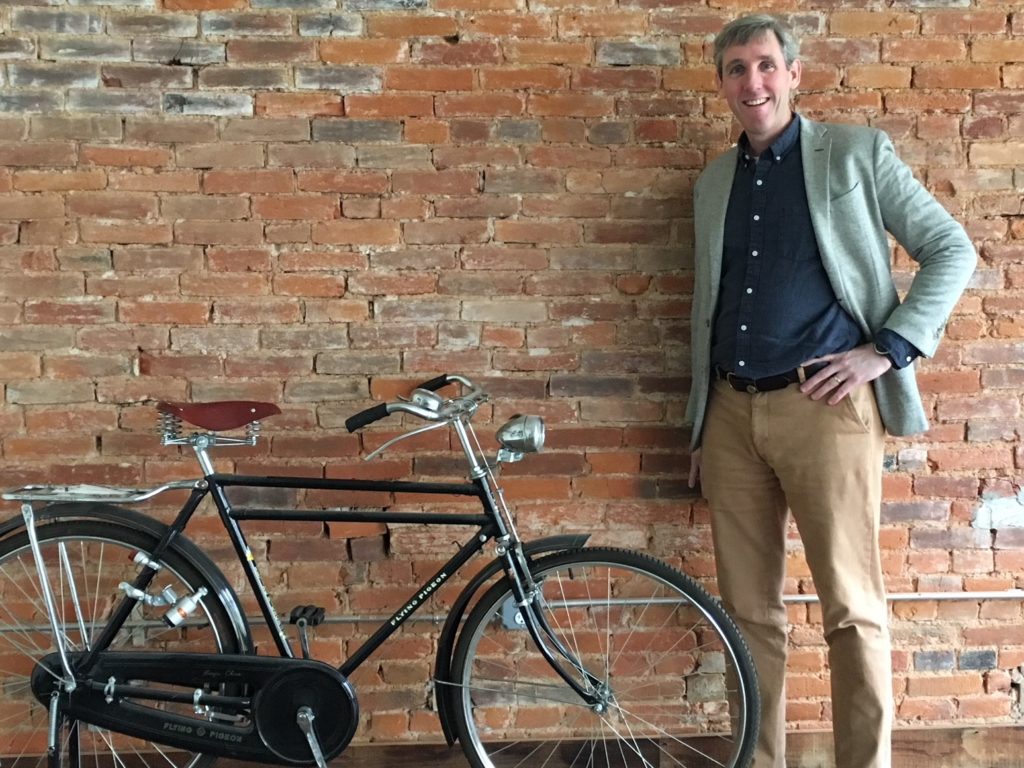 We are grateful for the privilege of working with some of the most innovative companies in the region. CompassRed, a data analytics firm making a splash in the local tech scene, and beyond, is no exception! Recently, Greg Plum, our director of marketing, caught up with Patrick Callahan, a founding partner of CompassRed.
GP: Why is CompassRed in business today?
PJC: I do believe there are insights in data that can change someone's life, or the direction of a business, or the view of a government entity. I've seen it for myself, first hand. I also believe there are people in this world, in this region, that are very gifted at the process of uncovering that insight. My gift is matching the two. I am taking my experiences in my career and building a new type of agency – one based in math, engineering, and creative.
GP: What are you building?
PJC: We are building a new type of company. In 1934, Management Consulting did not exist – then came McKenzie. In the early 2000's, very few digital agencies existed – now there are very talented ones around the world and in our backyard. We are combining consulting, agencies, and product development under one roof – and building a Data Agency.
GP: "Red Compass" seems to roll of the tongue a little easier, so there must be a story behind the name "CompassRed". Can you tell me about the name?
PJC: Ha! I should have reserved RedCompass.com as a domain name. While living in San Francisco – my wife and I took up sailing in the bay with the big boats. She's a small person. When lost in the heavy winds, the instructor told her to "find where your compass is red – and ignore everything else. Your gut could be deceptive." Months later – I was taking flying lessons and practicing what are known as "stalls" at high altitudes. At one point, while completely lost, not knowing which way was up – my instructor calmly asked, "Patrick – where's your compass red?". To me, this phrase captures what we're trying to do on behalf of our clients. I kind of like the sound of "Where's your CompassRed?" – it has a better ring to it!
GP: What thought is in your mind as you start each day?
PJC: My morning is the most productive part of my day. I am so fearful of missing that time and that focus. As hokey as it sounds – I do often ask myself: "If I die today, would I be proud of what I was working on today? Am I pushing the needle?".  I want to leave it all out there in this life and have a story to tell my grandchildren. I used to be afraid. I don't feel afraid of risk like I used to – I feel more afraid of not taking chances and doing something risky.
GP: In an earlier conversation, you mentioned MBNA when I asked about companies that have inspired you as you are building CompassRed.  That's an interesting choice, especially given the MBNA brand ceased to exist in 2006, with their being acquired by Bank of America.  What is it about MBNA that inspires you?
PJC: MBNA demanded excellence. Their people are proud. Everyone there has a story they'll remember. There will continue to be alumni re-unions where experiences will be retold for years to come.  I also love the model and values of McKinsey, the creativity of IDEO, and the business model and culture of Palintir Technologies. I follow these companies almost daily to motivate me to be better.
GP: I believe you took a trip to Pakistan that had an impact on your life.  Tell me about that trip, and why Pakistan? Were there any lessons learned on this adventure? 
PJC: The sole message I took from this is that taking risks is essential in life. With this trip, I did something that scared me like nothing else I had done previously. Following my adventure, I was enriched with experiences and memories from those two weeks that no one can ever take from me. There are the beautiful people I met, a culture that was palpable, and countless memories that are like no other. I was proud that I took a risk. It changed me.
GP: What story do you want people to tell about Patrick Callahan and CompassRed 50 years from now? What legacy would you like to leave behind?  Or is this not about a legacy?
PJC: My business partners and I, and the people here, are building something bigger than ourselves. 50 years from now, I hope CompassRed is doing things we could have never conceived because today we are developing a culture that believes that taking risks (and even failing) is a good thing. I hope they say that the spark, humility, and belief in dreams are still alive. We'll have bad days and good – but the people carrying this torch will be doing things that are amazing. I hope they just think of me as one of their own and nothing more.
GP: What do you look for in people that are wanting to join your team?
PJC: I like to understand what people read, write, or have an opinion on (even if I disagree). I like to understand how they will help push our boat faster than if we had not had them here. I want to believe in them – so I ask things that help me believe in them.
GP: What are you reading now?
PJC: Right now, I am reading 3 books: Brief Answers to the Big Questions by Steven Hawking, The Laws of Human Nature by Robert Green, and McKinsey's Marvin Bower: Vision, Leadership, and the Creation of Management Consulting.
I love biographies – and Marvin Bower's discusses the values, trials, and thinking behind one of the best consulting firms' founders. Imagine creating the world's first management consulting firm when they previously did not exist!  That's what we're trying to do with CompassRed – the book is becoming my road map.
GP: What would you say is the CompassRed culture? 
PJC: We like to read, dream, share, smile. We are not arrogant, but humble. We push ourselves hard. We keep our doors open to the community – and are transparent. We are curious explorers. We believe in what we do.
GP: What are the biggest challenges you have faced in building CompassRed?
PJC: We're operating in a new world of Data – so there is a lot of education we're doing while building. We need to teach and sell at the same time.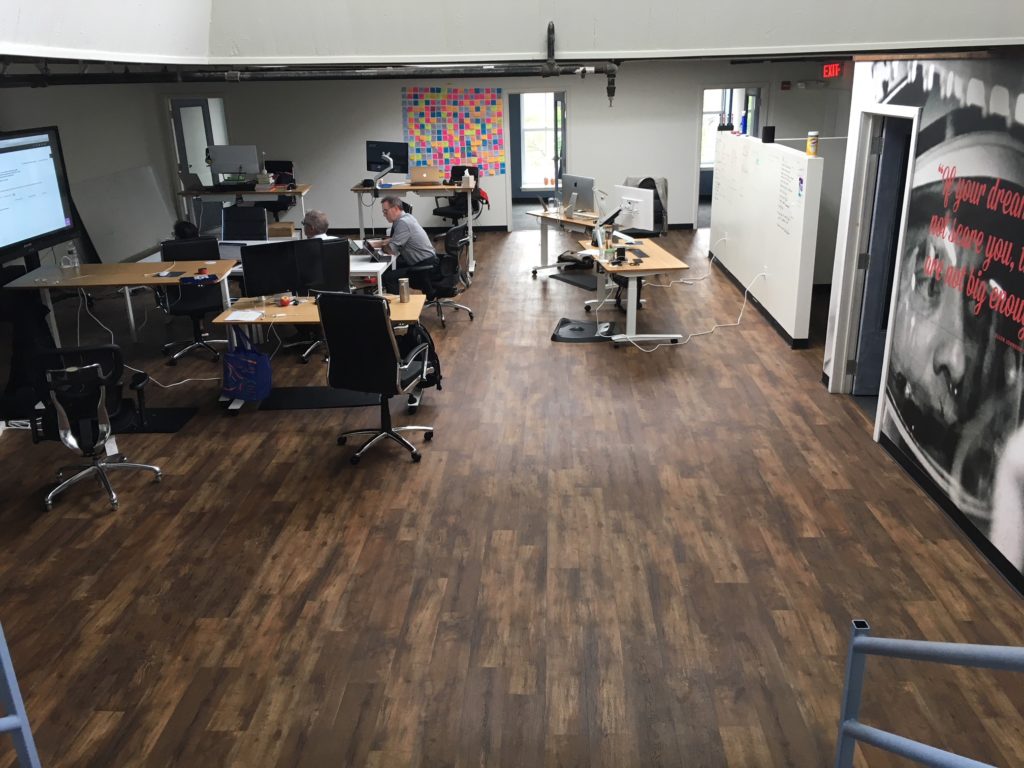 GP: Do you plan on expanding into other geographic markets?
PJC: D.C. is next, but not until we hit the 50-person mark here in Wilmington.
GP: How long do you think it will take to reach this milestone?
PJC: Hopefully 2 years – but maybe faster (said with a humble wink).
GP: When did you know you were onto something special with the agency model in data science? 
PJC: I saw a quote the other day that said the new "Mad Men" are "Math Men". Though we are not focused strictly on advertising – it was telling.
GP: Brandywine Technology has enjoyed being a small part of your growth.  In your opinion, why is the relationship with us a successful one?
PJC: You find us people that represent our culture. We are better for it. We're in a small community with some very, very large opportunities. You're a valued partner in our growth.
GP: And we certainly enjoy the partnership! What else would you like the world to know about CompassRed?
PJC: We hope we leave the world better than we found it.
We are certain this will be the case! Many thanks to Patrick Callahan, for sharing some of the background that led up his launching CompassRed, and for a glimpse of what lies ahead. We look forward to seeing the trajectory of CompassRed, as the demand for data analytics and predictive modeling are being forced to the forefront of businesses spanning all vertical markets.
For more information on CompassRed or Brandywine Technology, email us at [email protected] or call 302.656.6100.