We recently spoke with Richard Thorpe, one of our employees, who is currently working in the Red Clay School district as an IT Technician Specialist.
Q:  Hi, Richard. Can you share what you were doing prior to working at Red Clay Schools?
A:  Lots of things! I did a paid internship with The State of Delaware as a Telecommunication / Networking Technician, joined the IT Works Program to earn my CompTIA A+ Certification and ITE Cisco Certification, and did another paid internship for The Teen Warehouse, providing IT Support and helping build their IT infrastructure through the IT Works Program.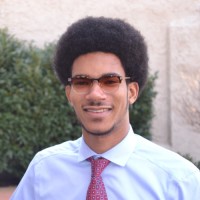 Q:  Brandywine Technology has a history of supporting Tech Impact and their IT Works program, which grooms young professionals for a career in information technology. How did you learn about Brandywine Technology?
A:  I met Kim and Derek [Brandywine Technology's VP and Director of Recruiting, respectively] at mock interview during a "Friday session" of IT Works. Following graduation from the program, I interviewed for a position at Red Clay and, since they partner with Brandywine Technology for technical resources, I ended up getting the position with Red Clay as a Brandywine Technology employee.
Q:  What does your typical day look like?
A:  There is no typical day! That's what I love most about my job. No day is ever the same, so you are always doing something different. IT is also one of my passions, so my job does not feel like work.
Q:  What's next for you?
A:  I'm not too sure. I am keeping my options open and seeing where life takes me. I am currently studying for my [CompTIA] Network+ certification and plan to pursue my [CompTIA] Security+ certification next.
Q:  Do you have any advice for anyone that may be considering a career in IT?
A:  IT is the future and it is always changing, so before considering a career in IT, make sure it is something you are passionate about. You will have to make a commitment to being a lifelong learner. In this field especially, the more you know, the more value you can bring to an organization. Always continue to perfect your craft, seek new information, and do not allow anything to thwart your success. Become the best version of yourself… and that goes for anything in life, not just IT!
It's hard to argue with that perspective and advice! Thanks, Richard, for sharing your experiences and tips for others who may be considering a career in IT, or just making a move to another opportunity. For more information on Brandywine Technology, contact us on 302.656.6100, or visit www.BrandywineTechnology.com.